FAQs For Toronto Chiropractors
We love answering questions about chiropractic care in our office and Dr. Berenstein wants everyone to feel comfortable and at home. If you have any further questions, please give us a call at (416) 700-3054. We look forward to meeting with you.
How are you different from other chiropractors?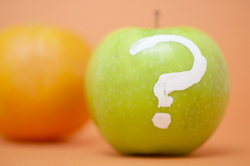 Chiropractic care has grown in leaps and bounds. One of the reasons for this is because many people are quickly realizing the incredible benefits natural care offers. And, we invite you to discover the power of chiropractic in your own life.
"Our focus is helping you get relief as soon as possible. And, we don't rush you in and out of our doors. We think thorough care is important."
How much does care cost?
"It's hard to say what exactly care will cost without a consultation where we can talk about what your health goals are and how we can help." Naturally, the number of visits will largely depend on the severity of your health concern and/or goal. Give us a call, so we can setup a time to speak to you and then we'll be able to give you a more specific estimate of cost.
Rest assured, our costs are highly competitive to those in the area. Still unsure about giving chiropractic care a try? Come drop by for a quick 15-minute visit so we can talk more. There's no charge, we'll just discuss your options for care.
How long before I see results?
"Your body is unique and we need to give it time to heal thoroughly, so it's hard to say without meeting you. With that said, after I evaluate your condition, I can give you an estimate of the number of visits we suggest. Patients leave the first day with a smile as big as the sky, and I hope that's how you feel too."
The one thing to remember is that you're in control. We'll make suggestions for care, but ultimately you're the one in charge of your health! Contact our Toronto chiropractic office today so we can setup a time to answer any remaining questions you may have.
---
Dr. Michael Berenstein | (416) 700-3054