About Dr. Michael Berenstein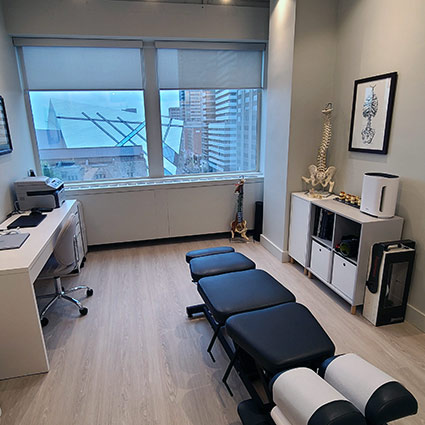 Dr. Berenstein has been helping those in Downtown Toronto live happier lives since 2005. When I see you, my main goal is to be able to help you feel better as quickly as I can. It's really important to me that you enjoy the best quality of life possible, so I'll do all that I can to help.
An Evidence-Based Approach
I follow an evidence-based approach to care, using the latest scientific tools available so I can be accurate and effective when it comes to your care. The more I know about your health, the more I can help you.
You'll find that the care at our office is a little different from the usual. I like to take a holistic approach by treating your illness at its root, not just covering your symptoms.
Thorough, Inclusive Care
"My practice is quite different." Dr. Michael Berenstein spends around 30 minutes with you on each visit to ensure the most inclusive care possible. Why? We believe by investing extra time, we'll make sure you receive the exact care you deserve so you can get relief faster."
Also, we go beyond chiropractic care to take a modern approach to health. We do this using additional services such as soft tissue adjusting techniques, low level laser therapy and exercise rehabilitation. When you come for your first visit, I'll explain everything so you always know where your health stands.
Get Started Today
We are looking forward to meeting you and seeing how we can help! Contact Dr. Michael Berenstein to begin your journey toward health today.

About Dr. Michael Berenstein | (416) 639-6234