Functional Range Conditioning (FRC) in Downtown Toronto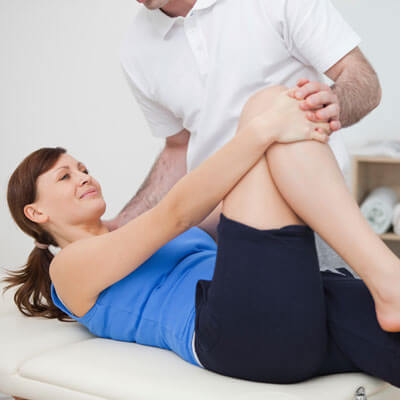 FRC is a scientifically driven mobility system that trains the body to achieve strength and flexibility throughout the various joints of the body. The system can be applied to the injured body part(s) and can systematically and progressively be applied to a well person looking to achieve greater levels of strength, flexibility, and mobility.
Dr. Berenstein
is a certified Functional Range Conditioning mobility specialist, and will incorporate FRC into his treatment approach, as well as his active rehabilitation plan for patients.
Two Associated Entities
Functional Release (FR) and Functional Range Assessment (FRA) are part of FRC. Functional Range Release (FR) is a hands-on myofascial release technique used in FRC. Many physiotherapists and chiropractors do various forms of myofascial release. One of the common ones is Active Release Technique. FR is a newer, alternative method of doing a myofascial release technique. The soft tissue technique helps reduce tension and improve range of motion of the various parts of the body.
The third entity is the Functional Range Assessment (FRA), a methodology of assessing joint health, which is part of Dr. Berenstein's examination of each person. The FRA is an objective measurement of your movement capacity for every joint.
What to Expect
Appointments That Include FRC
Dr. B. offers 25-, 45- and 60-minute appointments. If you have multiple complaints or a challenging one, he recommends scheduling a 45-minute visit that allows him to incorporate more techniques and approach the body in a more comprehensive way than the shorter 25-minute visit.
During these appointments, Dr. Berenstein commonly incorporates a soft tissue technique, whether it be FR or Graston Technique, with chiropractic care, laser therapy, and exercise training.
Dedicated FRC appointments
These visits are an hour long. Dr. Berenstein will take the patient through a routine, from head to toe, learning the movement patterns for the spine, the shoulders, and all the joints of the body. He will help the patient learn the mobility patterns.


Functional Range Conditioning Downtown Toronto, Yorkville, The Annex ON | (416) 639-6234