Meet Dr. Michael Berenstein
Destined for Healthcare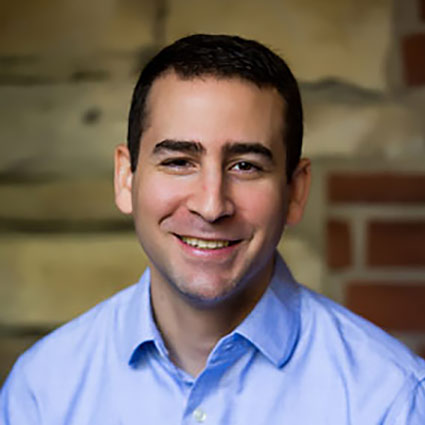 Growing up, Dr. Berenstein was passionate about sports, science and helping others. He knew this would lead him to a career in healthcare someday. In college, he studied biology and kinesiology, learning about the human body and how it moves.
In his personal life, chiropractic care helped relieve the pain and symptoms of scoliosis and neck issues. All of this led perfectly into a career in chiropractic.
Dr. B attended Canadian Memorial Chiropractic College in Downtown Toronto, graduating with his Doctor of Chiropractic degree in 2004. He opened his practice that same year, and has been helping patients move better so they can feel better ever since.
The Evolution of Chiropractic Science
With his passion for science, Dr. Michael Berenstein is gratified to see more research supporting the concept that chiropractic care promotes healthy bodies through better movement, by ensuring that all joints have proper mobility and range of motion. He loves educating patients about the importance of proper movement, and helping them incorporate that movement into their daily lives.
Dr. B keeps up with his own education, staying current on the latest research and evidence concerning chiropractic care and healthcare in general. He has also received certifications in the following:
Cold laser Therapy
Functional Range Assessment
Functional Range Conditioning
Functional Range Release
Graston Technique
Orthotics
Empowering Others
It's gratifying to Dr. B to use his experience, knowledge and skills to help people move better, feel better and recover their health. It's even more rewarding to empower them to help themselves. With education, patients can make better choices that lead to better long-term health.
Enjoying Down Time
Away from the office, Dr. B enjoys active pursuits like skating, skiing and baseball with his wife and son, Nathan. A Toronto native, he's also passionate about all his hometown teams!
Schedule Care Today
Contact Dr. B today to schedule your first appointment. All major credit cards are accepted, and an insurance receipt is provided.


Dr. Michael Berenstein | (416) 639-6234