New Patients at Dr. Michael Berenstein
Your First Visit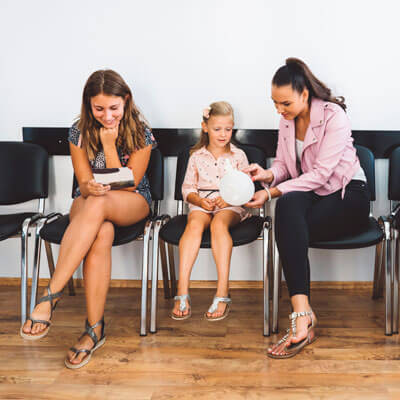 Your first visit is dedicated to finding out about you and your situation, and having an honest dialogue with Dr. Berenstein about what you hope to achieve with care. He'll do a thorough examination that includes neurological and orthopedic testing, as well as a movement assessment.
Dr. B will talk that over with you, explaining what he found and offering his diagnosis and prognosis. He'll lay out your customized care options and the costs involved for the array of services he provides. Dr. B meets you where you are, and will provide education and recommendations for care—but the decision about how to move forward is always yours.
This visit takes 60 minutes, and, if there is time, you will generally receive
some type of care from the services we offer.
Subsequent Visits
Regular visits can be scheduled for 25 minutes, 45 minutes or one hour. Dr. B recommends 45- minute sessions. These allow him to include more comprehensive care and focus on more than one area of the body. The result is a more efficient approach to achieving your desired results. Dr. B's goal is to get you better as quickly and cost effectively as possible, and the 45-minute sessions allow him to do that. Of course, he understands that time is always an issue, which is why he offers a variety of options.
Frequently Asked Questions
Do I have to have spinal manipulation?
Although Dr. B is a chiropractor, he offers a wide range of techniques and services that do not involve spinal manipulation. He can use gentle joint mobilization techniques, laser therapy, soft tissue therapy or exercise advice for patients who do not wish to receive chiropractic adjustments.
Since Dr. B tailors care specifically to your needs and goals, there is no way to estimate the length of care until he's done a thorough examination. At that point, you will work with Dr. B to create an effective and efficient care plan that works for you. Long-term commitments or contracts are not required.
Schedule Today
Dr. Berenstein looks forward to caring for you and your family. Contact us today to book an appointment.
CONTACT DR. B. »

New Patients at Dr. Michael Berenstein | (416) 639-6234