Chiropractic Care in Downtown Toronto
Locating the Source of Pain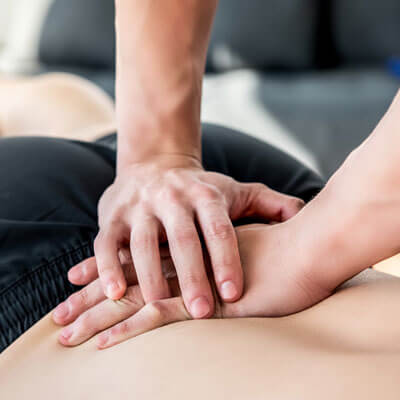 When you experience pain or dysfunction, the underlying reasons may include physical and non-physical causes. Dr. Berenstein's goal is to locate the source of the physical problem and correct it through comprehensive chiropractic care. Most problems are rooted in poor movement patterns of the body. When these are identified, he can create care plans to help correct them by reducing pain and inflammation and facilitating motion in all joints of the body.
Unlike many chiropractors,
Dr. Berenstein
isn't committed to using chiropractic adjustments exclusively. He provides extensive soft tissue work through a variety of techniques, and offers a lot of exercise-based care and training advice.
Evidence-Based, Patient-Centred Approach
Dr. B uses the latest scientific evidence to provide care uniquely designed for your specific needs and goals. With nearly twenty years' experience, he has the experience and knowledge to use all the tools at his disposal to create a care plan that is efficient. His evidence-based techniques include:
We Are Here to Help
Dr. Michael Berenstein sees patients with many musculoskeletal conditions—many of his word-of-mouth referrals come to us for neck pain, headaches or low back pain. He is also trained to assist patients with lumbar spinal stenosis – a type of osteoarthritis – and offers care for
Arthritis
Auto accident injuries
Disc bulges and other injuries
Extremities (tennis/golf elbow, knee pain, foot pain, plantar fasciitis)
Lumbar spine stenosis
Numbness
'Pins and needles'
Pregnancy-related discomfort
Repetitive-use strains
Sciatica
Scoliosis
Sports injuries
Long-Term Results
Dr. Berenstein's goal is to provide lasting, long-term results for his patients. One such success story was a young man with chronic headaches. Dr. B located the problem in his neck, which was extremely stiff and tight. Using his comprehensive approach, Dr. B corrected the source of the problem, and the headaches went away. After several years, the young man again began to have headaches. He saw Dr. B for a couple of visits, and the headaches have been gone ever since.
Get Started Today
Contact Dr. Berenstein today to schedule your first appointment.
CONTACT DR. B. »


Chiropractor Yorkville, Downtown Toronto, The Annex ON | (416) 639-6234