The Way Most Doctors Bill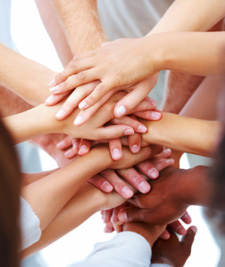 Apparently, in the United States, doctors and therapists can and often do invoice insurance companies for the minutia of what transpires during a patient visit.  Perhaps that is actually what happens in Canada too.  For instance, when a Canadian visits their universal health care family physician, the doctor can bill the provincial health insurer (OHIP here in Ontario) for the specific diagnosis or procedures done during the visit.  In the States, I know that chiropractors and physiotherapists do a similar thing – for instance, if a patient presents to a chiropractor, the chiropractor can bill the patient (and, in turn, the insurer) for the specific techniques provided during the patient encounter (eg. spinal manipulation, laser, ultrasound, exercise, etc.,).
The Way I Bill
Personally, I disagree with this billing practice, and as a result, do not employ these billing strategies – perhaps to the chagrin of my pocketbook.  My opinion is just that – an opinion; I know others who disagree with me.  I simply feel that my time is worth a certain value, regardless of which techniques I use.  In my office, I often incorporate several certified and non-certified techniques to do everything in my power to assist my patient in their recovery and pursuit of health.  I may use spinal manipulation, or mobilizations, Laser Therapy, Graston Technique, Functional Range Conditioning, and others.  I do this because the multi-modal approach to my patients' conditions is typically the best approach – supported by the latest scientific research.  I'd rather afford myself the time to administer the 'best approach', rather than let the patient dictate what I do, based on what they can afford.  If a patient is in my office, I feel a duty to offer the best care I'm capable of.
Laser Therapy Works
I've been thinking about this approach lately because I've been researching Laser Therapy devices.  In 2005, when I began my private chiropractic practice, I purchased a top-of-the-line Laser Therapy modality: a Class 3B Laser made by the Theralase company.  This was the largest start-up cost I had when I began.  It cost me approximately $18,000 to own the device.  FDA and Health Canada approved, the Theralase modality helped me get my patients better faster.  Simple.  I did not, and do not charge patients a premium for it's inclusion in their treatment plans.  Rather, I provide longer treatment visits, and in turn, perhaps charge slightly more for my visits (but not nearly the premium that others might charge if they were billing by 'technique').  The results I saw, and continue to see, are in line with the latest scientific evidence regarding the use of Laser Therapy.
A New Class
I'm researching Laser devices again, not because mine is broken or behind the times, but simply to stay on top of the latest information.  I've even had a few manufacturers of other laser products demonstrate their products at my office, in particular the newer class 4 lasers.  Research on laser is very strong, whether the device in the study is class 3B or class 4, provided that the device meets the necessary standards for providing a therapeutic dose to the patient.  There are devices on the market, old and current, that are sub-par with respect to the necessary standards.
Photobiomodulation Therapy
Below, well overdue, is a synopsis of what is Laser Therapy – also known as Photobiomodulation Therapy. The above paragraphs are relevant because I want to take a moment to explain Laser Therapy.  It is a service I provide and, just maybe, don't talk enough about to my patients or advertise enough to potential patients (here at Satori or perhaps to your friends and family).
What is it?
Therapeutic Laser Therapy has been around since the 1960's.  Now known as "PHOTOBIOMODULATION THERAPY", the application of low level laser therapy is defined as the therapeutic use of light, absorbed by chromophores found in the body, to trigger nonthermal, non-harmful biological reactions that result in beneficial therapeutic outcomes.
My Pledge
Today, there is as much confusion about photobiomodulation therapy as ever – not because it may or may not work (it works!), but because there are more and more devices on the market claiming superiority.  My pledge is to do my very best to provide you with the very best treatment I can offer.  Based on my research, I remain confident that my Class 3B Theralase laser continues to offer you the the high standard in Laser Therapy.  And, I continue to include it in treatment plans in conjunction with my manual therapy approaches.
If you have any questions about Laser Therapy or how I decide when to include it in a treatment plan, don't hesitate to contact me.