Not about health or chiropractic, although I do mention an arthritis supplement. You've been warned.
A Day to Be Remembered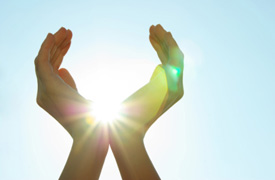 As a blogger (among other things), I cannot resist the urge to blog about Wednesday, October 14, 2015 – a day that will be remembered for the rest of my life.  It is not in the upper echelons of memories like the day I met Andrea (my wife), or the day we got engaged, or married.  It does not compete with the day Nathan (my son) was born.  But it does rank with the day Nikolai Borechevsky of the Maple Leafs scored in overtime of game 7 vs. the Red Wings in 1993.  And, it ranks up there with Ed Sprague hitting a pinch hit homerun off Jeff Reardon of the Atlanta Braves in the 1992 World Series.  And Roberto Alomar's game tying homerun off Dennis Eckersley in the 1992 ALCS.  And, believe it or not, it ranks up there with Joe Carter jumping for joy at first base when the Jays won their first of two consecutive World Series titles and when the same Joe Carter hit the 1993 World Series winning homer "down the left field line" – as called now famously by the late Tom Cheek.
Nathan and the Blue Jays of 2015
My son Nathan is four years old – too young to really understand baseball, let alone the highs and lows of sports.  But, this 2015 Blue Jay squad will be well chronicled (on blogs and in my mind) with relationship to my son Nathan.  The Jays clinched the American League East division on September 30, 2015 – Nathan's 4th birthday.  He saw my elation that day as he played wonderfully with his new toys in the den where I watched the Jays win the game in Baltimore.  The last time the Jays won anything was 22 years ago on that Carter homer – I was 16 years old.  Now I'm 38, having finished school, started my career, got married, and had a child.  Much has happened since Joe Carter – least of which is Joe doing commercials for Glucoasamine and Chondroitin Sulphate as a supplement for arthritis.  "Imagine how it will work for you!", says Joe.  Well, you can imagine all you want, but it won't do much.  Sorry Joe.
I had my Blue Jays excitement as a child, dating back to 1985 when they won the division for the first time when I was 8 years old, and they ended in '93; And now they're beginning again for me and my family all these years later.  I watch and cheer as a die-hard Jays fan, but I also watch through the eyes of my son.  When Edwin Encarnacion hit his mammoth game-tying homer off Cole Hamels, I screamed and jumped with joy – and saw the excitement (perhaps fear and confusion) in Nathan's eyes.  He didn't understand what was going on, but he did know that daddy was so excited and it was because of the Blue Jays.  Then we experienced misery with that unlucky ball-hitting-bat-interference-error by Russell Martin allowing the go-ahead run to score in the top half of the 7th inning. Again, he didn't know what happened – but he wasn't alone – no one really knew.  On the phone with my baseball buddy, David G, we both said, "wait, what happened?".
Then the moment I will never forget:
Bottom of the 7th, bases loaded, Donaldson bloops an RBI fielder's choice hit over the 2nd baseman to tie the game at 3.  And then the bat flip heard 'round the world.  Joey Bats.  Jose Jose Jose.  The guy who deserved to do it. The guy who pledged to do it.  Did it.  A monster homerun deep in the 2nd deck of the Skydome (ahem, Rogers Centre) to put the Jays up for good 6 – 3, advancing us to the ALCS.  On the phone with David, he and his family screaming for joy, while I screamed with excitement, jumping and running in my home and noticing Nathan also jumping up and down on the couch. Again, only really knowing this simple fact: Blue Jays make daddy really happy and fun.  And, boy do they!  Seeing him excited is the icing on the cake.
The "Wait, What Happened?" Moments
Then a bench clearing "discussion" because Edwin was trying to calm the crowd down and discourage them from throwing things on the field led to another "wait, what happened?" moment.  And then two batters later, after Troy Tulowitzki strikes out, another "discussion" on the field.  "Wait, what happened?" asked everyone.  What happened is the Ranger pitcher tapped Troy on the bum after he struck out, prompting Troy to say something like, "hey, don't touch my bum", which required, apparently, both teams to join in the discussion.
Game 5
It was a lot of "wait, what happened?" in game 5 of the ALDS, as we all watched in disbelief. In the aftermath, it is clear what happened.  Baseball karma.  The "mistake" by Russell Martin was rectified by Jose et al., and the better team won the game.  And, the other thing that happened is my son, Nathan, experienced his first Blue Jay moment.  He may not remember it when he's older, but he will read about it.  He will hear about it.  He will see it on replay, over, and over, for the rest of his life.  It may even become a "false memory" – explained to me by my wife: a false memory is something you don't remember but you've seen or heard about it so often that you think you do remember.
Blue Jay Homerun History – in context
Carter's World Series winner is legendary.  But, it was game 6 and worst case scenario is we lose the game and live to play game 7.  In the context of the franchise history of losing, Alomar's '92 homer is franchise changing, but it doesn't "win" the series.  But, Jose's ALDS series winner, after the emotional drama of game 5, might be the greatest homerun in Blue Jays history.  From the potential agony of defeat in a winner-take-all game to seeing Jose flip throw his bat away as his homer brings Canada to it's feet off their feet is my vote for the new "greatest homerun in Blue Jays history" – not to mention greatest, most interesting, game ever.
That's what happened!